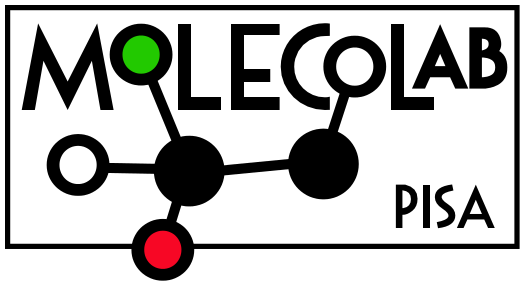 MoLECoLab (Modeling Light & Environment in Complex Systems) is a research group at the Department of Chemistry of the University of Pisa. Our research mainly focuses on the development of multi-scale approaches based on the integration of quantum chemistry and classical models and their implementation in efficient computational codes.
The classical models combine continuum (IEFPCM, ddCOSMO) and polarizable MM (MMPol, AMOEBA) descriptions in a fully coupled way.
The main field of application of our methods is the simulation of light-driven processes in molecules or supramolecular aggregates embedded in complex environments going from biomatrices to composite systems where different "objects" of molecular, nano and mesoscopic scale are coupled together.